Dargavel Engineering has extensive Onshore and Offshore pipeline engineering expertise covering:
Concept / techno-economic studies
Basic and Front End Engineering Design (FEED)
Detailed Design
Technical Audits
HAZOPS/ HAZID/SIL
Pipeline integrity assessment
Procurement, Construction Tender Services
Owner's Engineer / Construction Management
Commissioning support
The scope of expertise covers a wide range of technical disciplines including:
Process engineering and simulation
Pipeline engineering / GIS
Civil engineering
Welding and material selection
Coatings
Cathodic Protection
Mechanical / Rotating Equipment engineering
Piping design
Electrical
Control & Instrumentation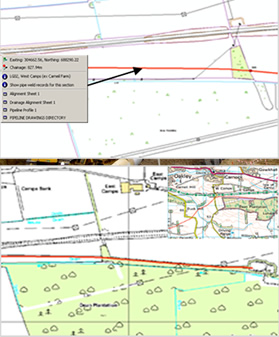 The Dargavel team have not only designed pipelines, worldwide, but also the facilities that are associated with them including:
Gas Storage
Gas Compression
Pigging and Metering stations
Power plant and utilities
Fuel /Heavy Fuel Pump Stations
Fuel storage tank farms
Aviation depots
Sub-sea manifolds
Dargavel Engineering's unique position in the industry is to provide the services of experienced oil and gas pipeline engineers who have each had over 25 years experience both UK and world wide in all terrains, climate and environments, independent of large multi-national owners. This independent expertise enables us to provide long term support and technical training along side our pipeline engineering capability.
Our software capability includes access to:
Arcview GIS
HYSYS
TGNET
Pipesim
Caesar II
Autocad / Navisworks
And other industry standard software
As an independent firm we have a wide access to technical specialists particularly in the areas of:
Pipeline integrity
Dynamic process analyses
Specialist safety / fire assessment
QRA
Environmental Impact Assessments
Ground Investigation services
Contract services
Finally our pipeline engineering experience covers formulation of technical reports, tender packages, CAPEX/ OPEX estimates (up to detailed AACE level 3 as required), contract strategies and project programmes, procurement support and tender bid evaluations, in support of Client's particular requirements.